Meet the Tenants: Forte Musical Theatre Guild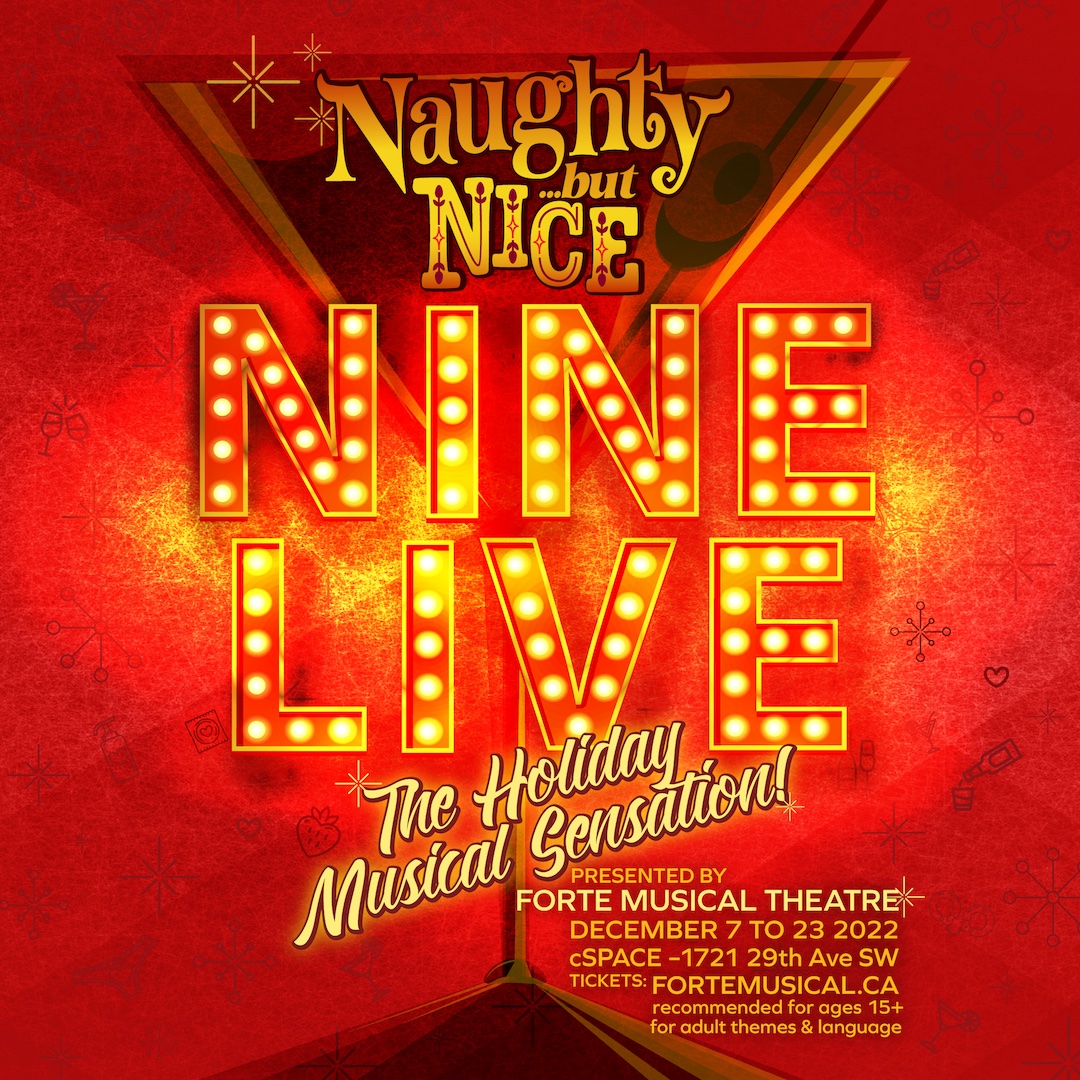 Forté Musical Theatre Guild
Suite #480, 1721-29th Avenue SW
cSPACE creative hub in Marda Loop
info@fortemusical.ca
Forte Musical Theatre Guild, is an award-winning company at the leading edge of musical theatre in Canada. Dedicated to new musicals, performed by establishing and emerging artists, Forte creates engaging and intimate evenings of public entertainment, as well as educational and professional development opportunities for students, writers and young professionals to gain experience in this dynamic art form.
Recent Awards
Naughty… but Nice: Vaccin8! (2022)
Rosie Award: Best Musical or Variety Program​
Alberta Kitchen Party (2022)
Betty Mitchell Awards: Outstanding Production of a Musical, Outstanding Ensemble, Outstanding Musical Direction
Naughty… but Nice: Seven's on Screen! (2021)
Rosie Award: Best Musical or Variety Program
Interview with Artistic Director Joe Slabe (article first appeared in 2018)
Known to be funny, cheeky and sometimes subversive, Forte's shows leave you with a tune in your heart and a smile on your face. We're thrilled they've chosen cSPACE as their home. In fact, Forte was amongst the first to sign on as a cSPACE Marda Loop tenant back in 2015 when we broke ground on the project. We can't wait until the cSPACE Marda Loop Studio Theatre and Event space opens in this fall and is brought to life by the dynamic, award-winning, and wildly clever performances by Forte Musical Theatre Guild. For now, we're cheering them on as they celebrate rave reviews of their most recent show Crime Does Not Pay created by David Rhymer & Kris Demeanor and directed by Simon Mallett. And we're digging into the archives to share a chat we had with Joe Slabe, Forte's Artistic Director about how Forte got started and advice for up-and-comers.

Tell us about the beginnings of Forte (est. 2008):
JS: I had some shows I had written that I wanted to see done, and no one in town really had the mandate.  I have good connections with people at ATP and Theatre Calgary, and have worked for these companies as a musical director.  I thought in terms of doing new musicals, especially smaller scale ones that I am more interested in, there just wasn't the mandate there.  Then I thought: be the change you want to see!  It's a very unique niche, because the only other company that exclusively does musicals in Canada is a group in Toronto called Theatre 20 – and they do not do all new musicals.  We only do completely new shows, and in that sense I think we are unique in the country.
c: What are some of your influences, and favorite past productions?
JS: I've always been interested in smaller shows – off-broadway or fringe theatre musicals that are focused on compelling, relatable human characters – intimate shows that you can do in a small space with minimal resources.  I'm interested in a theatre of musicians where the actors play instruments as a part of the show…(like an influential) revival of Cabaret, where all the chorus members played instruments.  I also have a real soft spot for West Side Story – I can trace my fascination with theatre to that.
Of our shows, I'm really proud of Forte's Touch Me: Songs for a (dis)Connected Age.  Our audience commented that it was funny, it was sexy, but also touched people – they were not expecting to be so moved by the show.  A production of show that I wrote, Crossing Swords won 5 awards at the New York Music Theatre Festival, and we're still talking about a potential off-broadway production for it. It's a show that has a lot of legs and might be the way that Forte makes its mark.

c: So, how do you go about writing a musical?
JS: To develop a musical from the first idea to getting it on stage typically takes between 5 -10 years.  You need to workshop it and musicals are one of the hardest things to write. Most people work with partners – I've written with a couple other people, but I was largely self-taught until I went away to London and got a degree in it there.  Out of necessity, I've worked on my own a lot or  I work with writing teams where one person does the lyrics and the other does the music. It's a small community of people writing musicals – there just aren't that many people in Calgary, so we have to cast our net further (Toronto, New York, London and beyond).
c: If our readers have never had the pleasure of attending a Forte production, can you describe what they could expect?
JS: Forte shows are generally smart, funny, a little cheeky, and they always have a surprising heart. People are usually surprised that they are moved by our shows, and we're known for pushing the envelope in terms of content.  It's more adult than PG 13!
c: You went to school in London, why did you come back to Calgary?
JS: I loved going to school in London, and I've done a couple of shows in New York. The fact of the matter is that we can workshop things here, in some ways, more effectively than we ever could in New York.  There's enough going on here that I can make my living – I'm not sure that I could do that in other places.  There are opportunities in Calgary – it's a good sized city with a great theatre community. I have employed many people from out of town and a lot of them agreed to work here because they love Calgary and our theatre scene.
c: What are your thoughts and plans for your tenancy at cSPACE Marda Loop?
cSPACE will be our first home – the office right now is in my basement, the props and sets are in the garage – we are going to have a real home!
Compared to most other spaces that we would be looking at this is quite reasonable. It's a beautiful old building and the location is great. Once we hit the half-classroom size (about 450 s.f) it became economically viable.  I've redone a couple houses – I think I'm pretty good at spotting potential and I think it's going to be gorgeous!
We're very interested in the theatre space – it's a great size and being in the community could be really fantastic because there's your whole audience.  We're excited about having a space where we can have room for writers, and we could rehearse and workshop things.  We can have board meetings in the board room, rather than at my dining room table, and the view will be fantastic.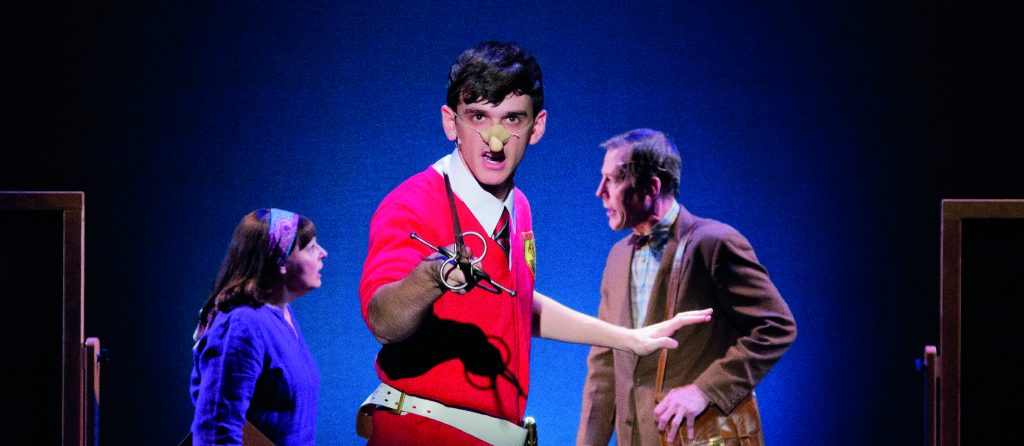 c: Any advice for young, up-and-comers thinking about starting a theatre company?
JS: It worked for me.  The best advice I ever got in terms of learning how to do shows is to do them.  A writer writes, a producer produces – if that's what you want to do, find a way to make it happen.  You can't forget to do it – there's a temptation to spend so much time thinking about how you are going to do it, or having fundraisers, or becoming so focused on that part of it that you don't do the art.  There are lots of little companies that exist but don't do shows. Do it, and find someone to mentor you on the business side.
We're excited to see what the future of Forte holds, the collaborations that spin out of their space and the theatre at cSPACE Marda Loop.  To connect with Forte, or check out past and current projects find them at www.fortemusical.ca